Wheel Dozers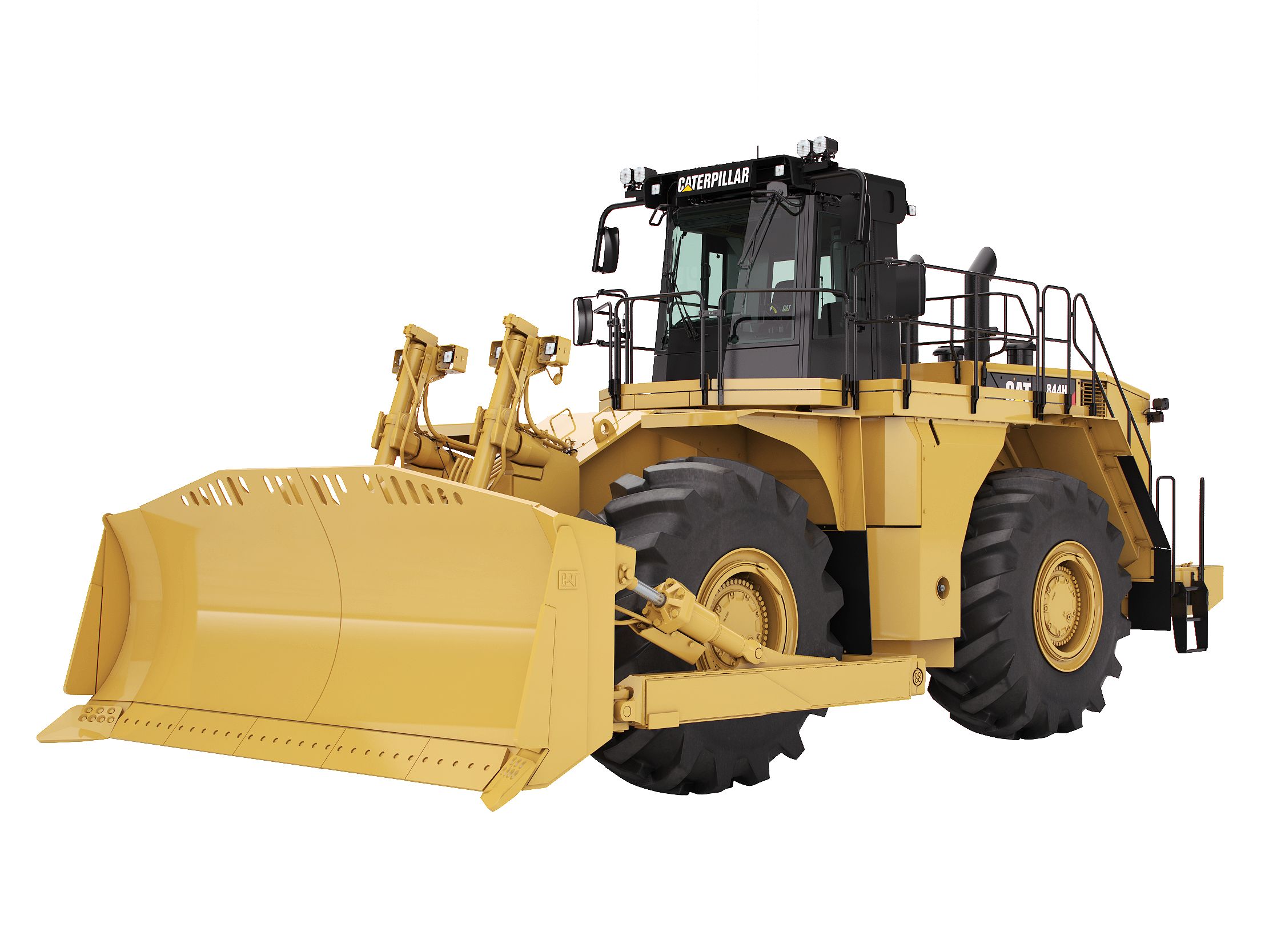 If you need the best wheel dozer for versatility, mobility, speed and compaction look to the Cat® Wheel Dozer line. Cat wheel dozers combine the production capabilities of track-type tractors with the mobility and versatility of wheel loaders to give you an outstanding utility machine.
Built and designed for demanding work, the Cat wheel dozer gives you flexibility on the jobsite with the ability to perform a variety of tasks. From coal stock piling and wood chip handling to cleaning up around a shovel on a mine site, the Cat Wheel Dozer Line offers customers a reliable machine that will get the job done.
Foley Equipment can help you decide on the best wheel dozer for your needs.
Wheel Dozer Models and Information
MEDIUM WHEEL DOZERS
MODEL
ENGINE
NET POWER
WEIGHT
Cat® C9
ACERT™
232 hp
47877 lb
824K
Cat® C15
ACERT™
405 hp
74966 lb
LARGE WHEEL DOZERS
MODEL
ENGINE
GROSS POWER
WEIGHT
Cat® C18
ACERT™
523 hp
108180 lb
Cat® C18
ACERT™
523 hp
109229 lb
Cat® C18
ACERT™
496 hp
105271 lb
Cat® C27
ACERT®
752 hp
165089 lb
Cat® C32
ACERT™
907 hp
224254 lb