Compact Track Loaders
Now get 0% Interest for 60 Months + Skip 4 Payments Every Year + an Equipment Protection Plan at NO COST!*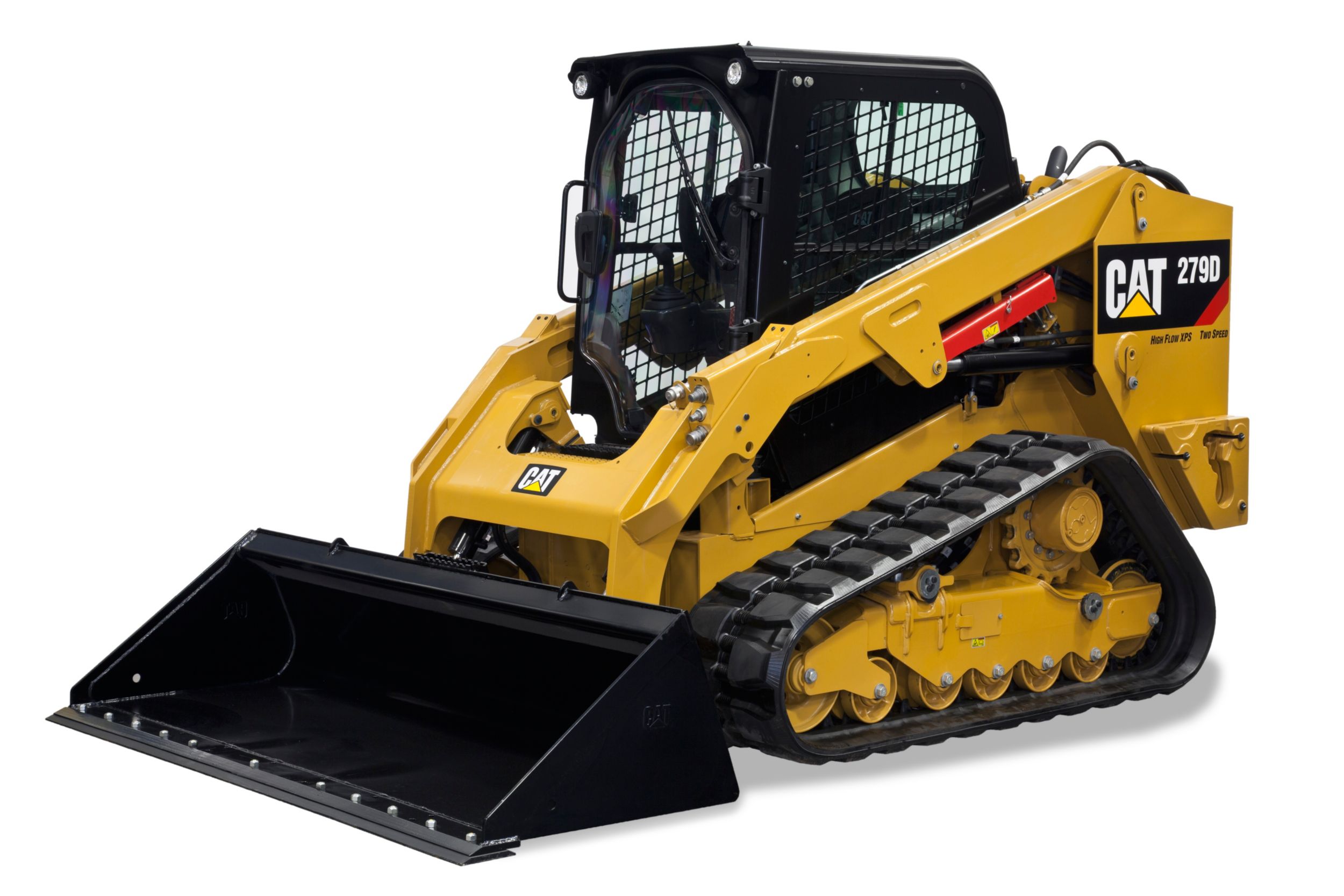 Cat® Compact Track Loaders feature a steel embedded track and steel undercarriage components for maximum life in applications where maintenance, operator technique and underfoot conditions may not be ideally suited for a Multi Terrain Loader. Get the traction you need and choose the best machine for your application. No matter which kind of compact track loader you need, we can help you choose the right one and get your job done with maximum efficiency. Foley Equipment has a full fleet of compact track loaders with several benefits that put us ahead of the competition.
Let us help you buy the next Compact Track Loader for your project.
Compact Track Loader Models and Information
MODEL
ENGINE
NET POWER
CAPACITY
Cat C2.2 CRDI
65.8 hp
2050 lb
Cat C2.2 CRDI
65.8 hp
2300 lb
Cat C3.3B DIT
(Turbo)
73.2 hp
2900 lb
Cat C3.3B DIT
(Turbo)
72.9 hp
2935 lb
Cat C3.3B DIT
(Turbo)
72.9 hp
3800 lb
Cat C3.8 DIT
(Turbo)
95 hp
4600 lb
Cat C3.8 DIT
(Turbo)
106 hp
4725 lb
Looking for used inventory? View our large selection here.
You work hard and smart. We're here to do the same.
For a limited time, you can get new Cat® compact machines for 0% for 60 months + skip 4 payments each year* Yep, every year! Plus, you'll get an Equipment Protection Plan at no cost!**
FoleyEq.com/CatDeal
855-CAT-DEAL
*Offer valid from October 1, 2017 to December 31, 2017 on all new models of machines manufactured by Caterpillar Inc. Building Construction Products Division. Financing and published rate and skip payment terms are subject to credit approval through Cat Financial for customers who qualify. Not all buyers may qualify. No more than 4 skip payments can be obtained within a 12-month period. Interest will continue to accrue during skip payment period. Higher rates apply for buyers with lower credit rating. Offer available only at participating Cat dealers. Flexible payment terms available to those who qualify. Offer is available to customers in the USA and Canada only and cannot be combined with any other offers. Offer subject to machine availability. Final machine prices are subject to change. Offer may change without prior notice and additional terms and conditions may apply. Contact your Cat dealer for details.
**The Powertrain Equipment Protection Plan (EPP) is provided through Cat Financial for use at participating Cat dealers. Please see your participating Cat dealer for details.